ASC 20 STAND ROLL FORMER, STOCK# 14073J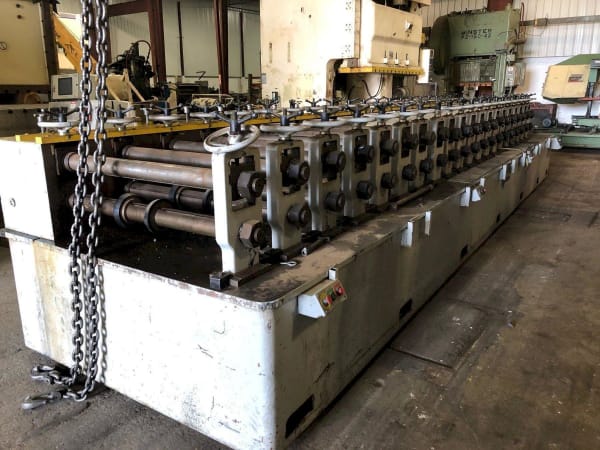 Details
Year:
Stock #:14073J
Model:20HM-3 1/2
Status:
Specification
ASC 20 STAND ROLL FORMER, STOCK# 14073J
MODEL NUMBER: 20 HM-3 1/2
S/N: 85431
ROLLSPACE: 40"
HORIZONTAL CENTERS: 14"
VERTICAL ADJUSTMENT: 6.375" - 8.750"
SHAFT DIAMETER: 3.5"
LINE DIRECTION: R-L
BASE TOP TO CENTER LOWER SPINDLE: 7.625"
MILL BED TO FLOOR 28.5"
EQUIPPED WITH:
ENTRY GUIDE
ELECTRICAL PANEL
MOTOR: 40 HP 480 VAC
EQUAL GEARING
OVERALL DIMENSIONS: 30' x 6' x 5'
APPROXIMATE WEIGHT: 30,000 Lbs.
This emblem identifies the dealers who concur with MDNA's high standards of business practice. It is a symbol of integrity, quality, and reliability.