NEFF 42 TON HYD PRESS, STOCK# 14001T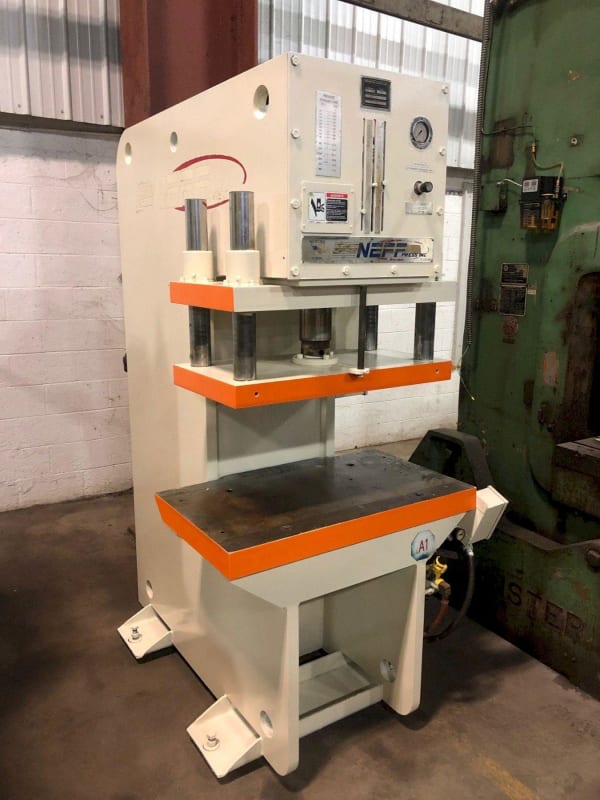 Details
Year:2002
Stock #:14001T
Model:
Status:
Specification
NEFF 42 TON HYD PRESS, STOCK# 14001T
STROKE 0-10"
DAYLIGHT 24"
THROAT 10"
RAM DIA. 6"
RAM AREA 31" LR X 16" FB
BED AREA 36" LR X 21" FB
SPEEDS:
HIGH VOLUME RAM SPEED 641.99 IPM (REGEN) AND 285.33 IPM (OUT OF REGEN)
PRESSING SPEED)
RETRACT 513.59 IPM
MAX OPERATING PRESSURE 3,000 PSI
OAD 60" LR X 72" FB X 83" T
APPROX WEIGHT 6,000 LBS
MOTOR 15 HP
This emblem identifies the dealers who concur with MDNA's high standards of business practice. It is a symbol of integrity, quality, and reliability.